Slavery by Another Name

The re-enslavement of African Americans from the Civil War to WWII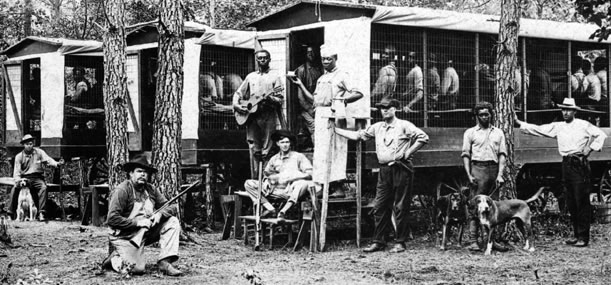 Pulitzer Prize award winning author Douglas Blackman tells the searing history of the re-enslavement of African Americans after the Civil War.  Using archival documentation and interviews with descendants, Blackman tells a painful story that demands a reappraisal of long held assumptions of America as the land of freedom.
May 16, 2015
Driving Park Library – 1422 E. Livingston Avenue
1 to 4 pm
Get your FREE Ticket
Attendees will be entered in a raffle of the book Slavery by Another Name.
---

Ida B. Wells: A Passion For Justice
February  7
Driving Park Public Library
1422 E. Livingston Avenue – Columbus
1-4pm
A documentary on the life of Ida B. Wells and her crusade against the practice of the lynching of black men in the American south.Noble Prize-winning author Toni Morrison reads selections from Wells' memoirs and other writings in this winner of more than 20 film festival awards.
---
 Diaspora Conversations
December 13, 2014
Columbus, OH
Driving Park Library (1422 E. Livingston Avenue – Columbus)
1:30 to 3:30 pm

Actor Danny Glover and director Manthia Diawara travel through West Africa from Goree to Dogon, creating conversations that link different sides and accounts of the African diaspora. "Diaspora Conversations" traces a journey of memory. Traversing through various locales, they negotiate between the current impact of globalization and the historical questions that both confront and facilitate community. Diawara's prose-like narrative guides the viewer through this video diary that examines the conflicting, yet mutually intersecting, legacies of colonialism and cultural tradition. Both anthropology and recollection, "Diaspora Conversations" travels a terrain that provokes the viewer to interrogate "cultural tourism".
---
Banished
December 28, 2014
The Shoppes (1030 Alum Creek Drive)
2:00-3:30 pm
Banished vividly recovers the too-quickly forgotten history of racial cleansing in America when thousands of African Americanswere driven from their homes and communities by violent, racist mobs. The film places these events in the context of present day race relations by following three concrete cases where black and white citizens warily explore if there is common ground for reconciliation over these expulsions. Banished raises this larger question: will the United States ever make meaningful reparations for the human rights abuses suffered, then and now, against its African American citizens? Can reconciliation between the races be possible without them?